Celebration Cakes and Quality Belgian Chocolates
celebrating 13 years in business
Handmade in Ingleton, in the Yorkshire Dales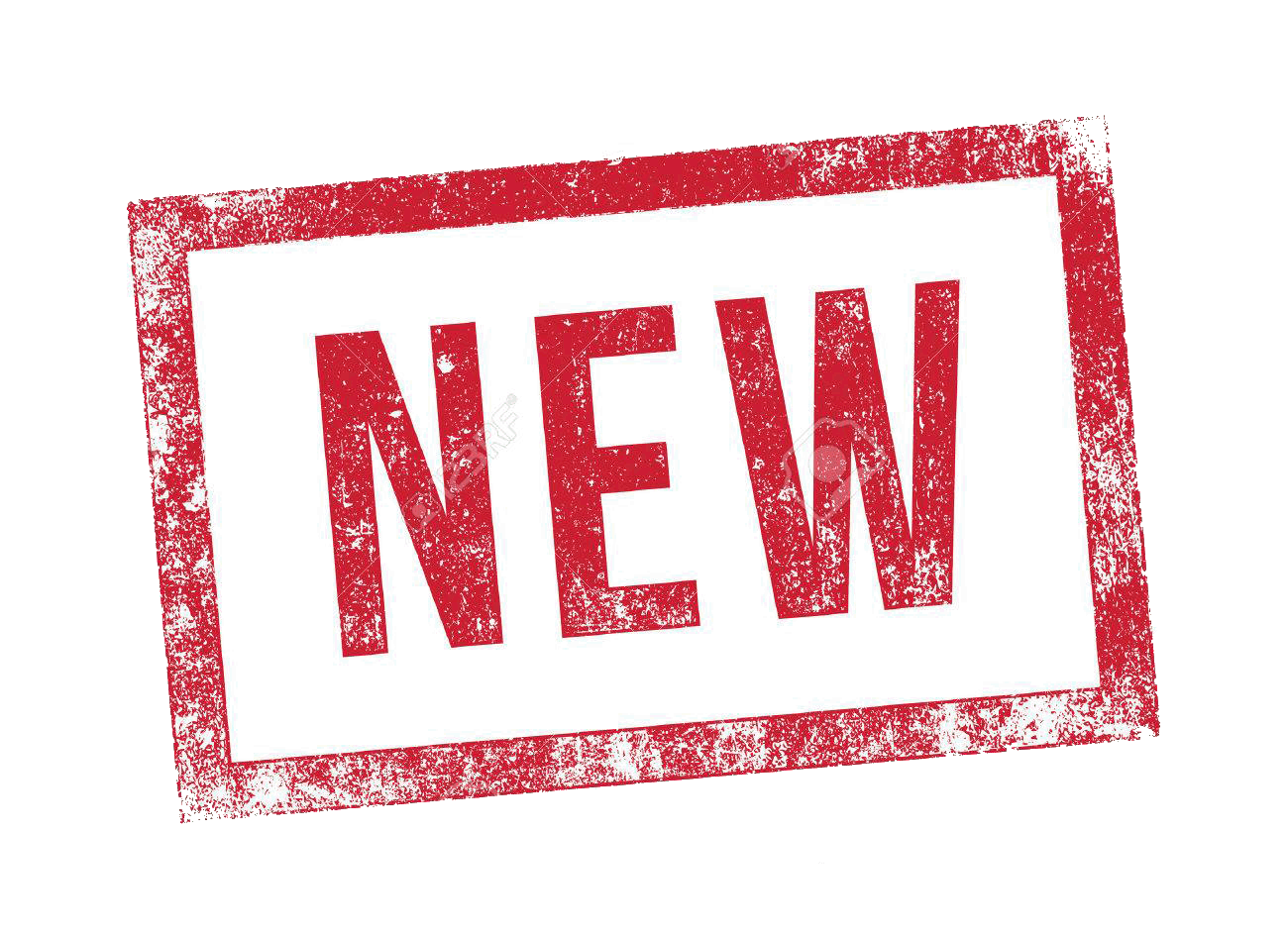 I am lucky enough to have the best customers. Some of them have written me lovely thank you notes. Here are a selection of their comments. Thank you to everyone who takes the time to write to me, it really means a lot.
Nik, Thank you so much. The cake was pure perfection! We loved it so much. So many compliments and so many "mmm, yummy cake" comments. You are one amazing baker and words can not describe how much we loved your cake. I miss eating it, a mini one may have to be ordered. Mr and Mrs Dobson.
He was really chuffed with it. Thank you xx
Thank you again. Not only did it look fantastic but tasted so yummy too. My mum loved it xxx
The cake was absolutely delicious and all the details were absolutely amazing. Thank you so much Nic. A great surprise for Poppy xx
Dear Nicola,
Just to let you know that your amazing cake was a complete success ! All the staff came out of offices, corridors and cupboards! to come and view it and were amazed at the detail. I handed out some leaflets/cards on request. The House Master thought it brilliant and all the boys could not believe it was a cake. They all had a great time and I don't think there are any crumbs left.
You are very clever and I'm so glad you have a website wereby I found you.
The cake was absolutely amazing and delicious.. thank you very very much.. made my birthday extra special..
Hi Nicola, your cake quality and taste were much approved yesterday and the flowers were superb. We were blessed with the sunshine too so sat out at the hotel til sunset. A memorable day and many thanks. Sandra x
It was a beautiful cake, thankyou very much, everybody commented on how delicious it was!
Just to say a big thank you. The cake went down amazing last night. Especially the 72 miles to Manchester. Much was made of the Cervelo bike and the Zipp wheels!!!! Glenn said wow it's even got the same colour clothing as I wear as if you were some kind of clairvoyant. And best of all it tasted great.
An amazing cake and she absolutely loved it! Thank you so much again. A talented lady you are xxx
This was the best birthday cake 🍰 EVER !!! Thank you so much Nik 💕🎉🧁xxx
Thank you very much for my delicious cake. Everyone thought it looked brilliant and tasted brilliant. I loved all the detail, the butterflies, tortoises, the ladybirds, it was the best cake I've ever had in my life! Thank you so much
The cake was amazing, everyone was very impressed, thank you very much. Ed
Hi Nicola, We had a fantastic wedding day and I just wanted to let you know that the cake was delicious and everyone said how much they enjoyed it, so thanks very much the cake was just what I asked for. Cheers Nicola, The new Mrs Lesley Coleman
Nicola, Cake was brilliant, lots of positive comments from our guests not just looks but a really good cake as well. Nearly all gone already so many thanks.
Kind regards, Sarah
Aarghh - you've made me cry twice - once with laughter on the party day with your lovely works and once on b'day itself with your lovely words!! It was wonderful, quite the star of the show. The boys wanted to eat parts of it the next day - but no way - that topper is staying with me, intact, for EVER. I was so glad you could come (as well as bringing the topper - would love to see a photo of you holding it above your head) and hope you had a great time. xxx
Hi Nicola, Thanks a lot. Olga told me that her cake was very delicious. Thank you for making and delivering it! It was a pleasure to work with you.
Kind regards, Elena
Just to say a massive thank you for the cake. Everyone was in agreement that it was perfect. So yummy too!! Thank you so much xx
Thank you very much Lily Pad Bakery!! Nik Branch you are amazing! I still look at pics of the cake and I'm in complete awe of it! x
Hi Nicola, I just wanted to thank you for the fantastic cake, it looked even better in the flesh. Everyone enjoyed it and despite its considerable size, they managed to make quite a dent in it.
The hotel has retained your details, as they do not offer this service themselves to their customers.
Once again, many thanks
Regards, Peter
Hello Nicola, I hope you're well. The cake went down very well, many said how great it looked. It was very flavoursome too, more banana-y than I've been able to get my banana cakes to taste even with really ripe bananas - what's your secret to getting that flavour?
I just wanted to let you know that Nicole absolutely loved her Owl birthday cake - thank you again! We have only just cut into it tonight as we wanted to keep it whole for as long as possible.
Dear Nicola, I just wanted to thank you so very much for the fabulous cake you made for me this week. Anybody who has seen it has said how wonderful it is and how clever you were to copy so much from the card. I fully approve of the chocolate fudge cake which was really yummy! The recipient was overjoyed with the cake so I am delighted and will certainly be recommending you to my friends.
Best wishes, Gill
What a lovely cake you made for our 30th Wedding Anniversary. Thanks for your patience with our requests especially as we gave you short notice.
I loved its understated elegance and it was utterly delicious!
Once again thank you for making a fantastic cake for our renewal of vows. It was great to see the finished product after all our emails and it exceeded our expectations. We couldn't have hoped for a better cake. Everybody who has seen it thinks it is brilliant and it tasted as good as it looked.
Thanks again for all your hard work and imagination.
This cake was made for my Mums 80th Birthday and to say she was over the moon with it would be an under statement. Thank you Nicola,
Just to say a huge thank you for the wedding cake! It looked so pretty and tasted amazing. Not surprisingly every crumb has been eaten and there were many appreciative comments!
Best wishes
Annette
Thank you for the amazing cake!
So many people commented on how awesome it looked and tasted. It definitely wowed people.
Thanks, Natalie
Hi Nicola,
An enormous thank you - unique cake and just brilliant - thank you from us all. Georgie
Our wedding cake looked amazing and tasted delicious - Nicola made us a naked salted caramel cake which was really different and everyone loved it! Thank you, it was perfect.
The cake is amazing - I love it!!
I am sure Mum and Dad will be blown away by it too
Thank you for making such a brilliant job of icing our 50th Anniversary cake. It was really lovely and admired by all our guests. The women, particularly, marvelled at the precision of the top rim! It did seem rather a shame to cut into it! I shall certainly recommend you.
Our son was thrilled with his (joint) train themed birthday cake and it tasted delicious too. Many thanks
My Dad was absolutely made up with it.
Thank you so much.
Hello Nicola
Just to let you know we have had a lovely few days of wedding celebrations and the cake was a great success. 'Nelson', the icing dog, and the flags are to go back to Washington DC with Becky in an attempt to preserve them as a memento. However, if they don't survive the trip, plenty of photographs were taken. So many thanks for helping to make it a memorable celebration.
Kind regards, Pat
I've let him peek and he loves it! Thanks again so much, it's perfect. We will certainly recommend you and will no doubt be back in a couple of years for our daughters 18th. Caroline
Hi Katie loves her cake! And it tastes yummy! Thank you x
The cake was magnificent and the children all adored it - have been singing your praises and thank you.
I am most grateful for the masterpiece.
Thank you he loved his cake and so did everyone else.
Including Settle Swimming Pool staff!!
I love it, it's amazing. I didn't want to cut it !!!! But it was worth it coz it tastes so good too !!!!! Thank you so much you did a amazing job !!!!!!! xxx
Dom adored his cake Nik and I was reluctant to cut into it!
Tasted amazing - thank you
The tiger cake is a truly masterful piece of work, thank you. I am enormously grateful and I am sure Zoe will love it tomorrow.
Hi Nicola, just want to thank you for the gorgeous cake. It looked amazing and tasted even better. Paul was incredibly pleased with the little Tall Paul and Dougie xx
Thank you for the birthday cake! Absolutely love it! (The sticky toffee pudding one)! X
Awwwwwwwww thank u so very much Nicola for everything xxx You have been amazing we love it...tasted amazing too xxx
Thank you so much it was beautiful and it tasted fantastic as usual xx
Just to let you know Mum absolutely loved the cake – she thought it was very beautiful and we all really enjoyed it. Delicious!
Oh my god, it's amazing. Thank you xxx
Thank you for fitting Matthew's cake in at last minute,
he loved it, so did his friends.
Looked and tasted amazing
He absolutely loves it! Everyone did and I don't even like cake. You're a genius xx
Katie loved her cake and so did everyone else. X
They were both perfect! Absolutely lovely.... thanks again for the unicorn emergency surgery too! X
Someone is thrilled with their birthday cake.
Thank you, it was amazing we loved it!!!
The elephant cake was quite superb and Zoe loved it - she is now looking forward to decorating the real thing in India next month!
The cake was scrummy too.
Zoe took Mr Greedy back to school this evening and I have just heard from the Housemistress that it was much enjoyed - he was so cute and far too charming to eat!
Hi Nicola, thanks so much for the cake. It was delicious. Everyone was asking me who made it.
Have your flyers ready to give to anyone who needs a cake.
Thank you again.
Just to say thank you for the cake.
It was a real surprise and everyone thought it looked fantastic...it tasted amazing as well.
Hi Nicola, just a quick note to say the boys loved the cake, and their friends and parents (and dads) all loved it to .... and it was delicious ! Thanks Matt
Hi, thanks the cake is amazing and it's been admired by everyone!
Beccy
Like is an understatement! It was a huge and intricate request and you totally exceeded my expectations
It was lovely and delicious thank you very much! X
Eric is so proud of his cake he has not cut into it. Will it be alright under the icing? (and then later)...chocolate cake is superb and very moist.
Nik that's stunning!! Well done you...again! Glad to see it's a bit better than the pencil drawing you sent me. He's gonna love it! X
Amazing Nik, they loved it & I ate a lot! Thank you so much
Omg that's is absolutely what I wanted I love it so much x
That's very pretty yes I'm happy...that cake was so lovely to eat, everyone remarked how moist it was so Thank you x
Many thanks again Nik, she absolutely loved the cake !!
The cake is fantastic it will have pride of place in the centre of the table. Thank you again
Amazing gluten free cake, great design and taste.
Would totally recommend!!
Thanks Nik at Lily Pad. The biscuits were a big surprise, they were beautifully presented and tasted delicious.

Thanks from Richard and Mary
Thank you so much for the most perfect cake.
Thank you so much, awesome cake and tasted wonderful! X
The best icing we have ever eaten!!
Everyone had other different favourite bits around that too and it was as delicious as ever!
Hi Nik, just wanted to say that the cake is absolutely fab! Didn't want to cut it it looked soooooo good - but it tastes pretty amazing too!
Thank you very much for making it.
Love C x
Hi. I just wanted you to know that we all thought your cake was gorgeous! Ryan was very impressed (everyone was!). I would definitely recommend you to all my friends.
Thanks again. Sarah.
Hi Nicola, Thank you so much for the fantastic 60th birthday cake, which has been admired many times. We loved the figures on top, especially the dog! We were reluctant to cut into it as it looked so good, but we did of course and it was delicious. We will recommend you to all our friends. Regards, Karen Bennett
Nik, thank you most sincerely for the most wonderful cakes you made. I could not have asked for more and had so many wonderful comments about them from everyone.
For me they were just perfect. Many many thanks.
Rachel
AMAZING birthday cake.....thank you so much again! It was the yummiest, scrummiest, squidgiest, most chocolatey taste sensation!!!
Everybody loved it, in fact, it may be time for another slice.......xx
My Dad was absolutely thrilled with it and we just couldn't keep our eyes off it! It was such a shame to cut into it but the lemon curd cake inside was delicious. I think you captured him perfectly. x
Hi Nicola, I just wanted to say thank you so much for all your hard work, effort and fantastic skills for the cake I ordered from you! It was absolutely brilliant and my Dad loved it! Thank you so much once again, I'll definitely be ordering from you again in the future! Nikki Jones
Hi Nicola, me and my partner just wanted to say thank you for the lorry cake you made our son it was brilliant and tasted so good every one was so pleased with how good it looked and how nice it tasted.
Thank you very much and we look forward to seeing our other son's cake.
Many thanks Ashley and Laura
'Delicioso'! as described by the birthday girl. Thank you again Nik, it was AMAZING!! Xx
This posted on Facebook by the recipient:

"Also can't end today without sharing this with the world.... the detail even extends to the blue marbling on my trade mark tye dye shirt!
Absolutely tremendous effort Nik Branch, take a bow!"